Product Categories
Contact us
Contact Person: Andy Wu
Mobile: +86-18357251508
Tel: +86-572-2576818
Fax: +86-572-2576891
E-mail: sales@sifengbio.com
Skype: andy.wu17
Plant extracts
Your Location: Home >> Plant extracts
Radix polygoni mulitiflori P.E.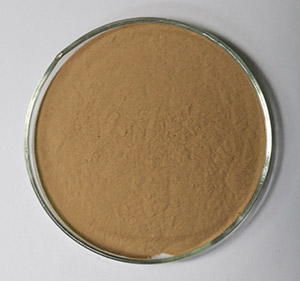 Items: SF-027
Products name: Radix polygoni mulitiflori P.E.
Specification: 5:1; 10:1
CAS No.: 518-82-1
1. Product Name: Radix Polygoni Multiflori Extract
2. Latin Name: Polygonum multiflorum Thunb
3. Grade: Pharmaceutical, Cosmetic, Food
4. Effectiveness: Cardiovascular Health/Antisepsis/Protecting hair/ Protecting liver
5. Appearance: Brown yellow powder
6. Function
1. Anti-aging Effects Pharmacology studies show that ho-shou-wu extract improves the cardiovascular system, enhances immune functions, slows the degeneration of glands, increases antioxidant activity, and reduces the accumulation of lipid peroxidation, all of which may be taken into account for anti-aging effects of ho-sou-wu.
2. Hepatic Protection Ho-shou-wu extract was shown to have effects on the hepatic antioxidant system superoxide dismutase (SOD), accumulation of lipid peroxidase, enhancement of cell-mediated immune responses, and lowering cholesterol, all of which are helpful and preventive for liver dysfunctions.
3. Alopecia & premature graying of hair Ho shou wu has also been investigated to treat alopecia and premature graying of hair. Alopecia may arise from numerous causes.
4. Constipation the anthraxquinones containing in ho shou wu extract tend to cause soft stool, and may even cause slight diarrhea, which is helpful for patients suffering from constipation
7. Application
1. In health product field, tuber fleece flower root extract powder can protect liver kidney with excellent results;
2. In pharmaceutical field, he shou wu has certain effect for the treatment of fatty liver;
3. In cosmetic field, it is also referred as wash hair products, play a role in hair growth.