Product Categories
Contact us
Contact Person: Andy Wu
Mobile: +86-18357251508
Tel: +86-572-2576818
Fax: +86-572-2576891
E-mail: sales@sifengbio.com
Skype: andy.wu17
Plant extracts
Your Location: Home >> Plant extracts
Schisandra Berries P.E.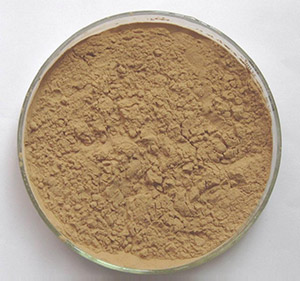 Items: SF-029
Products name: Schisandra Berries P.E.
Specification: Schisandrins 2%; 5%; 9%; 20%; 25% HPLC
CAS No.: 7432-28-2
Product name: Schisandra Berries P.E.
Latin name: Schisandra chinensis
Botanical Source: It is the dry and ripe fruit of Schisandra
Active Ingredient: 1. Schizandrin 2. Deoxyschizandrin 3. Schisandrin B
Schisandra, also known as wu-wei-wi and sometimes spelled with a "z" (Schizandra) has a long history of use in ancient Chinese medicine as an herb capable of promoting general well-being and enhancing vitality.
In addition to its traditional uses for promoting energy and alleviating exhaustion caused by stress, schisandra has historically been taken to strengthen the sex organs, to promote mental function, to beautify the skin and to treat night sweats, asthma, cough, and insomnia.
Main Functions
1. Nourishing and strengthening kidney function;
2. Protecting the liver from the damage of chemical poisons, preventing the damage of oxygen free radical;
3. Enhancing human immunity and resisting the diseases;
4. Enhancing intelligence and promoting physical endurance.
Application
1. Applied in the food field, it has become a new raw material which used in food and beverage industry;
2. Applied in the health product field, it is a natural health product to regulate sleeping;
3. Applied in the pharmaceutical field, with the good effect of treating hepatitis.
COA
Product Name
Schisandra Extract
Supplier
Huzhou Sifeng Biochem co., ltd
Part of used
Fruit
Test Method
HPLC
Active ingredient
Schisandrin
Specs Available
1-9%
Odor
Characteristic
Appearance
Light yellow brown powder
CAS NO.
7432-28-2
Molecular Weight
432.51
Molecular Formula
C24H32O7
Sulphated Ash
<3.0%
Loss on drying
<3.0%
Total Plate Count
<1000cfu/g
Yeast&Mold
<100cfu/g
E.Coli
Negative
S.Aureus
Negative
Salmonella
Negative
Pesticides
Negative
Shelf life
2 years
Package
25kg/fiber drum
Storage
Store in cool and dry places. Keep away from strong light.