Product Categories
Contact us
Contact Person: Andy Wu
Mobile: +86-18357251508
Tel: +86-572-2576818
Fax: +86-572-2576891
E-mail: sales@sifengbio.com
Skype: andy.wu17
Plant extracts
Your Location: Home >> Plant extracts
Yohimbine hydrochloride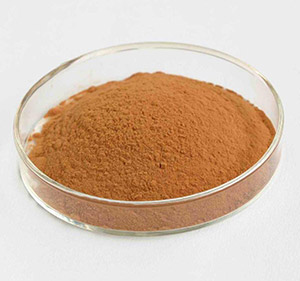 Items: SF-039
Products name: Yohimbine hydrochloride
Specification: 6%; 8%; 98%
CAS No.: 65-19-0
Product name: Yohimbine Extract, Yohimbe Bark Extract, Yohimbe P.E.
Latin Name: Corynante Yohimbe
Plant Source: Yohimbe bark collected from Africa
Specifications: Yohimbine 8% (HPLC)
Appearance: Red Brown Fine Powder
Particle size: 80 Mesh
Loss on drying: 5.0%
Heavy Metal: 10PPM
Extract solvents: Ethanol
Microbe: Total Aerobic Plate Count: <1000CFU/G
Yeast & Mold: <100 CFU/G
Characteristics:
Yohimbe is a tree that grows in Africa, and the natives there have used the crude bark and purified compound to enhance sexual desire and performance. Yohimbe has been used for centuries as an aphrodisiac. It has even been smoked as a hallucinogen. Nowadays, Yohimbe bark extract is mostlyused to treat impotence for men and women.
When ingested, Yohimbe is assimilated into the blood stream, and Yohimbe's energizing effects come from its ability to increase blood flow to the genitals - and this applies to both men and women
Aside from its aphrodisiac effects, Yohimbe has powerful antioxidant effects.
Storage: Store in cool & dry area, keep away from the direct light and heat.
Shelf life: 24 Months
Package: Packed in paper-drums and two plastic-bags inside. Net weight: 25kgs/drum.
Function
Yohimbe Bark Extract Benefits£º
1. It's an aphrodisiac for both men and women
2. Be used to fight impotence
3. It is shown to be a powerful antioxidant
4. It also helps prevent arteries from getting clogged
5. It helps sexual performance, increase libido
6. Ithas also been shown to help prevent heart attacks