Product Categories
Contact us
Contact Person: Andy Wu
Mobile: +86-18357251508
Tel: +86-572-2576818
Fax: +86-572-2576891
E-mail: sales@sifengbio.com
Skype: andy.wu17
Cosmetic
Your Location: Home >> Cosmetic
Silk Amino Acid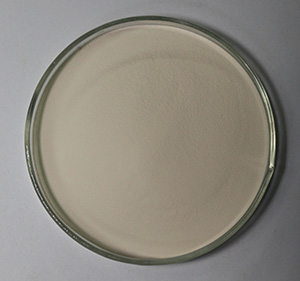 Items: SF-031
Products name: Silk Amino Acid
Specification: Molecular Weight 90
CAS No.: 60650-89-7
Definitions of the product:
Silk Essence Powder is made from pure silk elements including 18kinds of Amino Acids, among them, L-Alanine, L-Serine and L-Glycine are over 80%. It belongs to dissociative amino acids'complex with about 90 molecular weight. In other words, it is easily absorbed by human.
Quality Index
| | |
| --- | --- |
| Items | Index |
| Appearance | White or jasmine powder, soluble in water, sweet taste. |
| Loss on dry(%) | ≤5 |
| Ash(%) | ≤3.5 |
| PH(1% water solubility) | 5-7 |
| nitrogen content(%) | ≥14.5 |
| Heavy metal(Pb) mg/kg | ≤10 |
| AS, mg/kg | ≤2 |
| Bacteria(cfu/g) | ≤100 |
| Pathogenic Bacteria | No detection |
Application characteristics:
1. With silk from feed silkworm as raw materials, refined through biological process to get the mixed amino acid (silk essence), more than 85% of whose content are alanine, serine and glycin, is a functionally prominent nutrient with higher nutritional value.
2. Glycin and serine can not only be used as the essential materials of synthesizing protein in organism, but also be used as the predecessor of synthesizing the glutathione (GSH, SSG), which has certain preventive actions on heart disease and cancer. Meanwhile, the glycin also has the detoxication effects for some aromatics which can cause cancer. The rich alanine also helps promoting the metabolism of alcohol in human body and protecting liver. Moreover, tyrosine has obvious effect on preventing the old from Alzheimer disease.
3. Silk amino acid is very easy to permeate the derma layer of skin and get absorbed, nurturing skin as well. Due to its action in the enzyme metabolism, silk amino acid can keep and adjust moisture, prevent skin from ultraviolet radiation, restrain splash generation, facilitate anti-aging for skin.