Product Categories
Contact us
Contact Person: Andy Wu
Mobile: +86-18357251508
Tel: +86-572-2576818
Fax: +86-572-2576891
E-mail: sales@sifengbio.com
Skype: andy.wu17
Nutritional ingredients
Your Location: Home >> Nutritional ingredients
L-Glutathione Reduced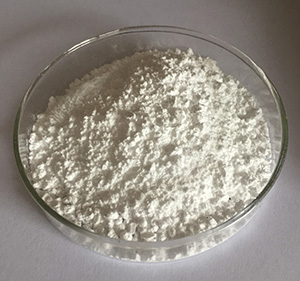 Items: SF-017
Products name: L-Glutathione Reduced
Specification: 50%; 98%
CAS No.: 70-18-8
Product name: L-glutathione Reduced (GSH)
CAS NO.: 70-18-8
Molecular Formula: C10H17N3O6S
Molecular Weight: 307.33
Specification: 98% min
Appearance: White crystalline Powder
Application: Food, Healthy food, Drug
Shelf time: 2 years
Packaging: 1kg/bag, 25kgs/drum
Introduce of L-glutathione Reduced:
L-Glutathione Reduced (GSH) is a tripeptide which consists of glutamic acid, cysteine, and glycin. And it comprises a major portion of cellular nonprotein thiols, plays a central role in a diverse group of cell metabolic functions.
Glutathione is soluble in water, dil alcohol, liq ammonia, dimethylformamide, not in grain alcohol, aether and acetone. Its solid is relative stable. And its solution is easily oxidized in the air. Two molecules also the lively reduced glutathione-condensation of the disulfide bonds, are oxidized glutathione (GSSG).
Glutathione is widely applied to food, pharmaceutical, cosmetic and other fields. R&D L-Glutathione is respective listed in our country "863 Plan" and other emphases items. We are taking on the industrialization of this "863 Plan" item, batch-produce L-Glutathione via microbe fermentation, separation, purification and other modern bioengineering techniques. And L-Glutathione has been already put in home and abroad markets.
Quality Standard:
| | |
| --- | --- |
| Items | Standard |
| Identification | Positive |
| Appearance | White crystalline Powder |
| Solubility | Soluble in water |
| Appearance of solution | Clear and Colorless |
| [α]D20 Specific Optical Rotation | [ɑ]D20: -15.5°~-17.5° |
| Heavy Metal, mg/Kg | ≤10mg/Kg |
| Arsenic, mg/Kg | ≤2mg/Kg |
| NH4, mg/Kg | ≤200mg/Kg |
| Chloride, mg/Kg | ≤200mg/Kg |
| Sulfate, mg/Kg | ≤300mg/Kg |
| Fe, mg/Kg | ≤10mg/Kg |
| Loss on drying, % | ≤0.5% |
| Ash, % | ≤0.1% |
| Assay, % | 98.0%-101.0% |