Product Categories
Contact us
Contact Person: Andy Wu
Mobile: +86-18357251508
Tel: +86-572-2576818
Fax: +86-572-2576891
E-mail: sales@sifengbio.com
Skype: andy.wu17
Nutritional ingredients
Your Location: Home >> Nutritional ingredients
Microalgae DHA Powder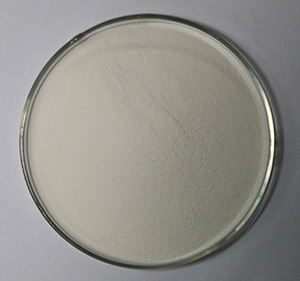 Items: SF-019
Products name: Microalgae DHA Powder
Specification: 7%, 10%, 15%(Powder)
CAS No.: 6217-54-5
Product name: DHA Powder (Algae)
Other name: Docosahexaenoic Acid Powder
CAS NO.: 6217-54-5
Appearance: White or pale yellow
Specifications: 7%, 10%, 15%
Molecular Formula: C22H32O2
Molecular Weight: 328.49
Shelf time: 2 years
Package: 5kg/bag, 25kg/drum;
DHA Powder (Algae)
It utilizes the unique microencapsule technology to encapsulate and stabilize submicro-sized droplets of DHA in a water-soluble shell. The production process is operated in GMP plant and controlled strictly by HACCP. The product has excellent cold-water-solubility and flowability.
1. Production in large, sanitary grade, stainless steel fermenters. Manufacturing process is in GMP workshop, in compliance with guideline of HACCP.
2. As a safe and eco-friendly source without any animal origin, DHA provide infants and women during pregnancy and nursing with imperative supplement, for better development of visual acuity and intelligence as well as boosting memory.
3. Best solution for mid-aged & elderly as food supplement and nutritional fortifier. Function to enhance the immune system and effectively prevent cardiovascular and Alzheimer.
4. Product which exists in the form of natural triglyceride can be easily absorbed in the body.
5. Low content of EPA No Cholesterol Low acidity and peroxide value.
6. No fishy taste.
Quality Standard:
| | | | |
| --- | --- | --- | --- |
| Analytical Item | Units | Specification | Result |
| Color | -- | White or pale yellow | Complies |
| Taste | -- | With the smell of DHA | Complies |
| Appearance | -- | Free flowing powder | Complies |
| Impurity | -- | No foreign impurities; | Complies |
| DHA Content | % | ≥10.0 | 10.70 |
| Peroxide Value | meq/kg | ≤5.0 | 0.049 |
| Acid Value | mg/g | ≤1.0 | 0.86 |
| Particle Size | % | 90% through 60 mesh sieves | 97.4 |
| Surface Oil | % | ≤1.0 | 0.50 |
| Ash | g/100g | ≤5.0 | 3.7 |
| Loss on drying | % | ≤5.0 | 3.17 |
| Water-soluble | -- | Easily disperaed in cold water 15℃ to form a uniform and stable emulsion. | Complies |
| Arsenic | mg/kg | ≤0.10 | <0.10 |
| Lead | mg/kg | ≤0.15 | <0.15 |
| Total plate count | cfu/g | ≤1000 | 1.1×102 |
| Coliforns | MPN/g | ≤0.3 | <0.3 |
| Mold and Yeast | cfu/g | ≤50 | <10 |
| Enterobacter sakazakii | -- | Absent /100g | Absent |
| Pathogenic bacteria (Staphylococcus aureus, Salmonella, Shigella, Hemolytic streptococcus) | -- | Absent /25g | Absent |